Phone photography is a great way to get into photography, without having to spend loads of money on a fancy camera.
'The best camera to have is the one that's with you all the time' and the most common camera we all use every day is right in our pockets
Smartphone cameras are advancing faster than anyone could have imagined and now it is possible to take fantastic images at home or on your travels using just a phone.
This article contains links to products and services that I think you will find useful. I may earn commission on any purchases you make at no cost to you. Read more HERE
Quick Ideas to Make your Phone Photos Better
Make sure your lens is clean
Look at the light and where it is coming from
Choose your subject
Look at what is in the frame
Explore the settings and options in your phone
Be ruthless with what you keep and backup
Don't be afraid to edit
Sharing
Treat yourself to some equipment
Getting Started With SmartPhone Photography
Phones – the modern essential item. My go to for life. I am lost without it, worried I may miss something or forget what I am doing. In reality I survive, I don't really need it.
However, I have it with me at all times and for this reason alone it has been the perfect camera for many events and walks.
When my batteries die on a day shooting I resort back to my phone.
I use it for quick snaps of the kids and for getting images of my camera in use for my blog.
My phone has also produced my shortlisted image with National Geographic. Taken in the Lake District I was on a walking training weekend and lugging myself up the mountains was enough without the additional weight of a camera.
In amongst this ramble, what I am trying to say is that you don't need a camera to get good images. Your phone can do it for you if you know how to make it work for your situation.
These are simple and actionable steps to taking better smartphone photos. I promise that just following these little ideas will get your photo's looking better in just a few minutes
1. Clean your lens
I know this sounds super simple but think about your phone for a minute. Where has it been? Who has handled it? Have you dropped it in a puddle recently or handled it to get the screen back on with hands covered in flour while baking?
The lenses of these cameras are robust but a smear of jam or a thumb print can leave its mark on what could otherwise be a great photograph. Get out there now and wipe it off and see just how mucky it really is.
2. Look at The Light
Photography is really just playing with light and if this isn't bright enough then your photograph is not going to work well. All photography needs some natural light but smartphones need a lot to get the best results.

Some smartphones say they work well in low light, but this is a matter of opinion. They are improving but if you try and make your phone work in dark conditions it may struggle. If you take a picture in low light it may look grainy or murky and just 'not right'.

Find the light and use it to your advantage. Look at where the light is coming from. Have it behind you or to one side.

Using your phone into the sun will confuse it and give you a really bad image. Take your picture in the morning or evening when the light is softer during what is known as the 'golden hour'.
Mid day in the middle of summer gives hash strong light which never looks good.
3. Choose your Subject
Most people use their phones for selfies and snapshots, but look around. Your phone can work in any situation.
Old doors with great texture, a leaf sticking out of an old wall, a piece of seaweed on the beach.
By using your surroundings you can use your phone to get a sense of the environment and convey the moment perfectly.
Even if you are photographing your home look for the smaller details that make it your home.
READ MORE: HOW TO EMPHASISE THE SUBJECT IN A PHOTOGRAPH
3. What's in the frame?
If you are travelling you only have one chance to capture the memory so taking a few seconds or minutes to get it right is worth the pause.
You have a beautiful butterfly in your sights.
Straight away you snap away, pleased with how it looks. Getting home you post it on Facebook and your friends comment. You have missed the man bent over in the back ground or the sign sticking out the top of the head.
Take time to look at what is beyond your subject, look at the environment and move to get a better, cleaner background if you need to.
Look around the landscape or what you are photographing. Look for the small details.
If you are photographing a flower, are there any insects that may ruin your photograph, does the flower have broken or chewed petals. Does your beautiful seascape have two kids arguing in one corner that will detract from the serenity of the location.

Think about what you want to include and also think about some of the traditional rules of photography like rule of thirds or leading lines.
READ MORE: COMPOSITION IN PHOTOGRAPHY
Rule of Thirds and Leading Lines
As with any camera the rule of thirds is the root of many 'good' images. Turn the grid on on your phone. You will find this in the camera settings and once on it will put a 3×3 grid over all of your photographs when before you actually take them.
Get objects lined up on the lines or fill one quadrant leaving the remainder of the photo empty. This simple step can change how you see a landscape and draw the viewer into the landscape.
Leading lines work in a similar way. Use the grid and objects in the landscape to draw the viewer into the photograph. This could be a path, a flower bed or a collection of rocks. Anything that draws the viewer into the moment and encourages them to look around.
Move Around
Don't stand in one spot snapping away. Move around. Try different angles, different heights and different distances. Standing still will never change what you see in your camera. Go higher and lower as well. A landscape taken from down low to the ground can look completely different to those taken standing up.
The Eye's
If the eye is the focus of your image then the rest will fall into place. Always ensure the eye is sharp and in the right place in the frame. People are drawn to the face and if this is not sharp then the moment has been lost. Remember the rule of thirds and line the eye up on one of the intersections if you can. This will give it more emphasis in the final photograph.
7. Flash, HDR and other Settings
Remember I said about using natural light? This comes in again to this section! Turn your flash off. It isn't going to help other than to make your photograph look harsh. If you are indoors move to the window and use the natural light source, if you are outdoors look at other options such as using a little mini tripod or balancing your phone to kep it still.
HDR- High Dynamic Range
The HDR function on your iPhone can also be useful – HDR stands for High Dynamic Range. The phone will take multiple images of the same image at different exposures (over exposed, under exposed) to bring everything into a more cohesive overall exposure.
It can work really well when shooting into the light source of a window or when you have a bright but moody sky above a dark landscape. HDR has a bad press as it can be overdone, but using it in a conservative way can enhance your photographs. You can leave it on auto if you want, but I prefer to switch it on when I want to use it. Your phone will save both a normal and an HDR photo so you can decide which to keep.
Live View
Live view on an iPhone can also be turned on and off and is useful. The symbol is a circle within a circle and is yellow when active. This allows you to take what is almost a mini movie and then select the frame you want or blend them into one image. I love using this when I am photographing a river with my phone and want to get the effect of a long exposure and silky water.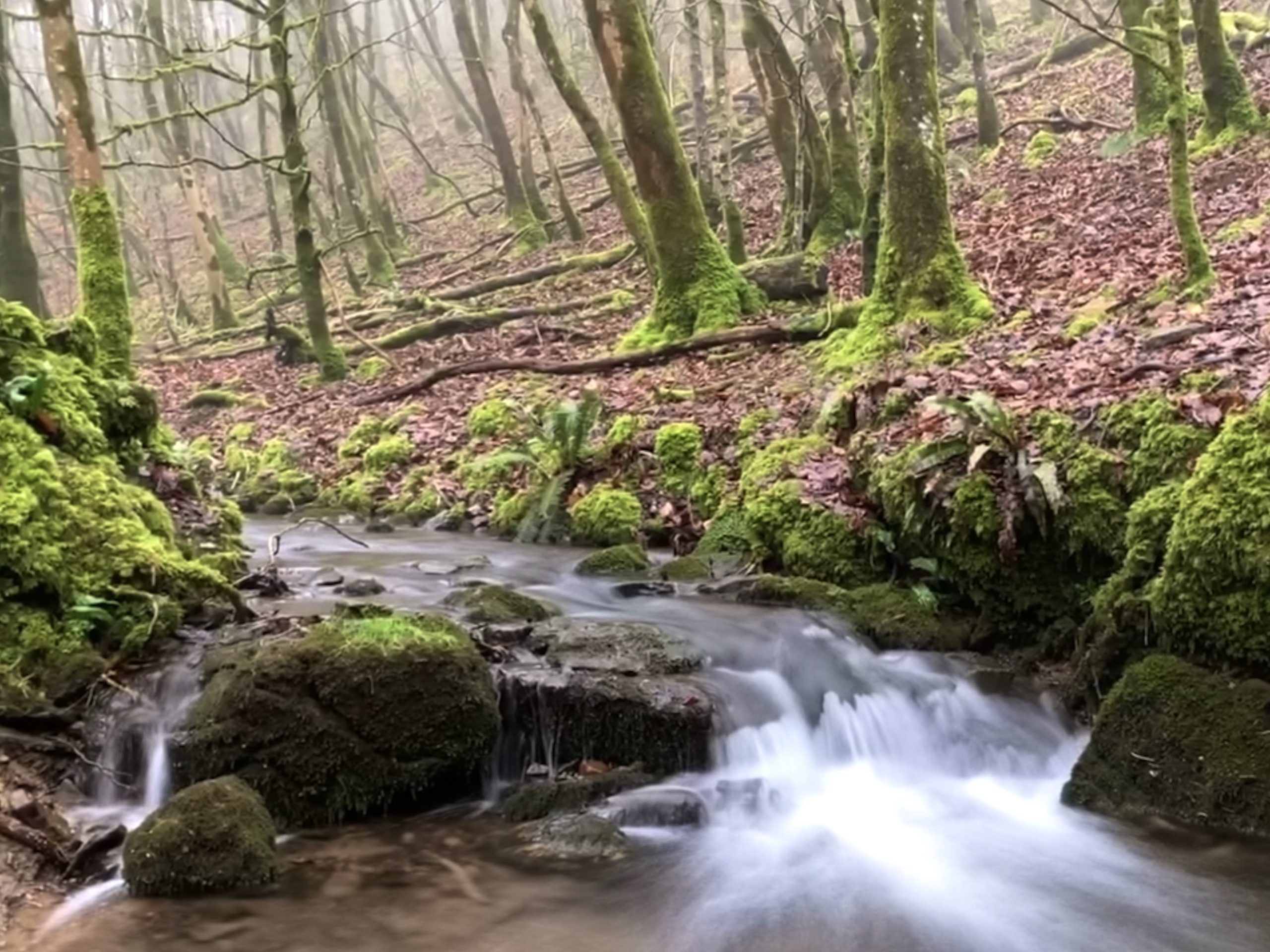 Burst Mode
In larger cameras there is image stabilisation. A system that prevents blur happening if the camera moves slightly. Most phones do not (yet) have this option. Instead you can use burst mode. Holding your finger down and taking lots of shots all at once will hopefully guarantee one that works. This is how professionals get decent images. Lots and lots taken of a moving bird or runner in the hope that one captures the moment.
Timer
Finally the timer is really useful. this is a circle with what looks like a clock hand. Traditionally this is used to delay the shutter so you can get into the frame as the photographer, but I use it when I want to keep the phone really still. If the light is low any movement will show up on the image. by using the timer you can press the button to take a shot and then take your hands off the phone so there is no movement at the vital moment.
8. Be Ruthless and Backup
If your photo is blurred, overexposed, grainy or is just not good just take it again. Don't get stressed, there will be other moments and I have learnt that the next moment may well be better than the one you missed. All the editing and manipulation in the world won't save a bad photograph. Just bin it and move on.
All the apps in the world can't save a bad photo. iPhone photography is all about catching those moments fast, without the need to set up your DSLR – so make sure you get the right shot. And discard the rest
So many times I hear my friends upset. All their images are gone. Never to be seen again. Stored on their phone which is destroyed or lost. I have learnt the hard way. Store your images at the very least in the cloud. Back up on a regular basis.
Have them all in more than one place. I have my iPhone images backup automatically to the cloud. For 79p a month it is hardly worth the thought. I know they are safe. I also save everything to Google Photos so I know it is doubly safe. So easy to set up and then forget about as it does its own thing keeping your precious moments safe.
READ MORE: HOW TO WEED YOUR PHONE PHOTOGRAPHS
9. Editing
Editing can transform your smartphone photographs from nice to amazing. Some people are afraid to edit, but even the old film photographers edited their images in the darkroom, tweaking them to their liking. It doesn't have to be a lot, just a little tweak to brighten the shadows or get rid of a bright spot can be enough to transform the moment.
I use a range of apps but my favourites are Lightroom CC Mobile, Photoshop Express and Snapseed. These all allow you to make adjustments to a photograph and then save it back to your camera roll on your phone.
Both Lightroom and Photoshop are used by professional photographers and the mobile apps are a brilliant introduction to what they can actually do to your photographs.

Others that I like are BokehCam FX, Photoshop MIX, Lens Distortions and Tadaa. have a play and see which fire up your enthusiasm and imagination.
10. Sharing
Why are you taking all of these images? Memories need to be seen and shared. The modern digital era encourages sharing on social media but I still have my albums to flick through and enjoy the moment.
I love to produce an annual photobook with my favourite images from the year. Collecting images online through the year makes it easy in the New Year to hit print and have the memories arrive soon after. Images stored on a phone never to be seen are a wasted moment.
Don't be afraid to share your images and don't compare yourself to anyone else. Your photographs are all about you, your loves and your style.
Find what you love and make pictures. It is hard not to compare yourself but take a step back and look at where you were with your photography a year ago. I bet you have improved and modified your style without realising it has happened.
11. Treat yourself to some equipment
The whole point of smartphone photography, especially when travelling, is that is is compact and 'mobile'. However a few accessories can make a huge difference to your photographs. These don't need to be expensive and can make all the difference to your frustration levels when nothing is working.
I wouldn't be without my Joby Gorilla Pod. These are small little tripods that have bendy arms and can attach themselves anywhere. Mine has been known to hang on to tree branches, sandy rocks and walls as well as being used underwater while diving. I recommend this one with an adaptor for your phone as well.
A bluetooth remote control can be useful as well. I talk about using the timer to get shots without touching the phone but an easier way of doing this is with a remote. I recommend this really cheap one which works exceptionally well for under £5
A clip on lens can help with macro close up photographs or long distance shots. I love the olloclip, but there are other such as the Mactrem Lens Kit which are becoming widely available at a lower price point. Some are made for specific phone models so make sure your elect the one to fit your phone.
Phone Camera – 'yes' or 'no' for Travel Photography
I am in the 'yes' camp for photography. Some of my favourite images were taken on my phone. I always have it with me, even if it is a quick dog walk with some interesting mushrooms or tree bark to take a shot of. If you change your mindset then all will be good. You are never going to achieve the stunning landscape image, but you can come close, capturing one moment in time perfectly.
MAIN IMAGE: Pixabay \ Hurk